Family Day at Oakes College
FAMILY DAY AT OAKES COLLEGE!   
Click here for a link to the Oakes Family Day Presentation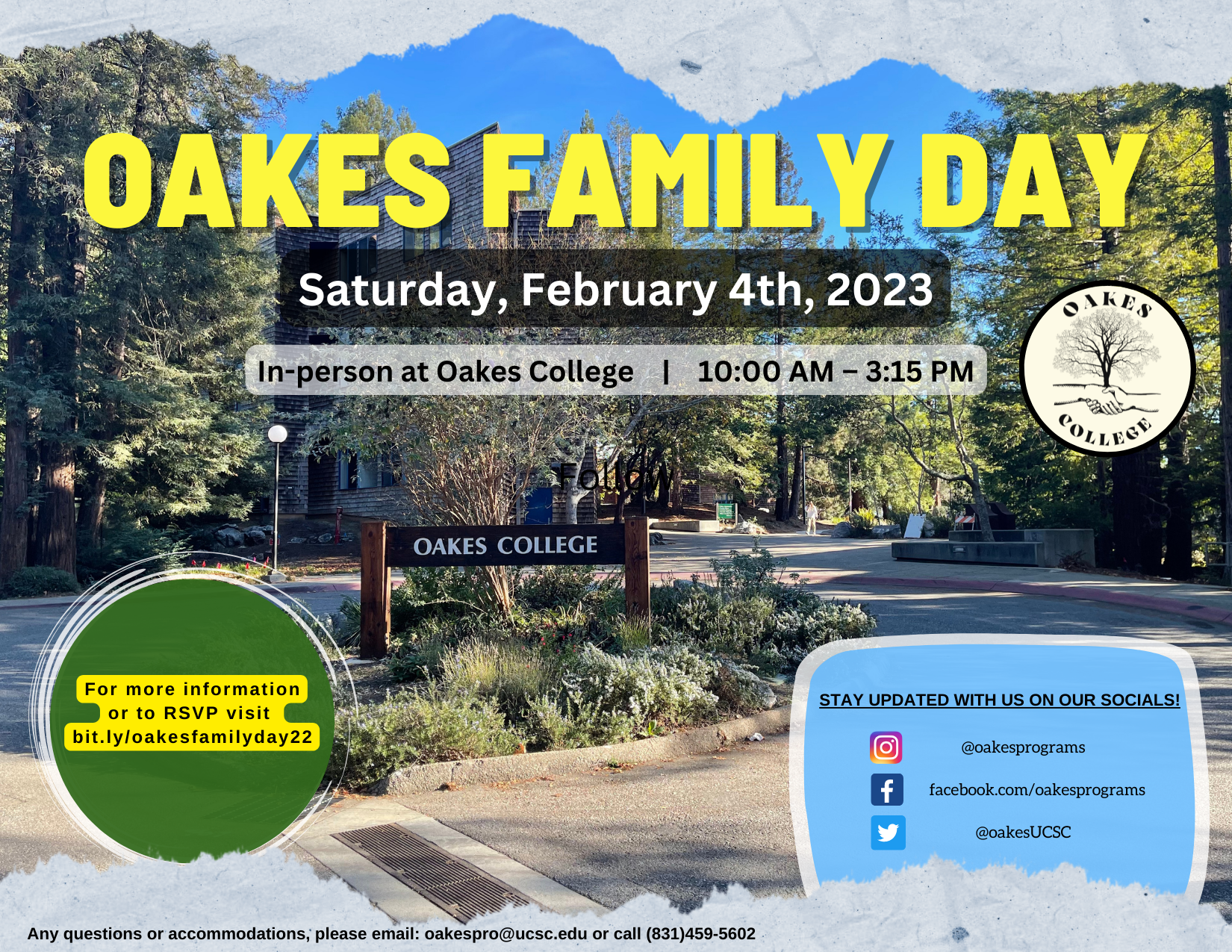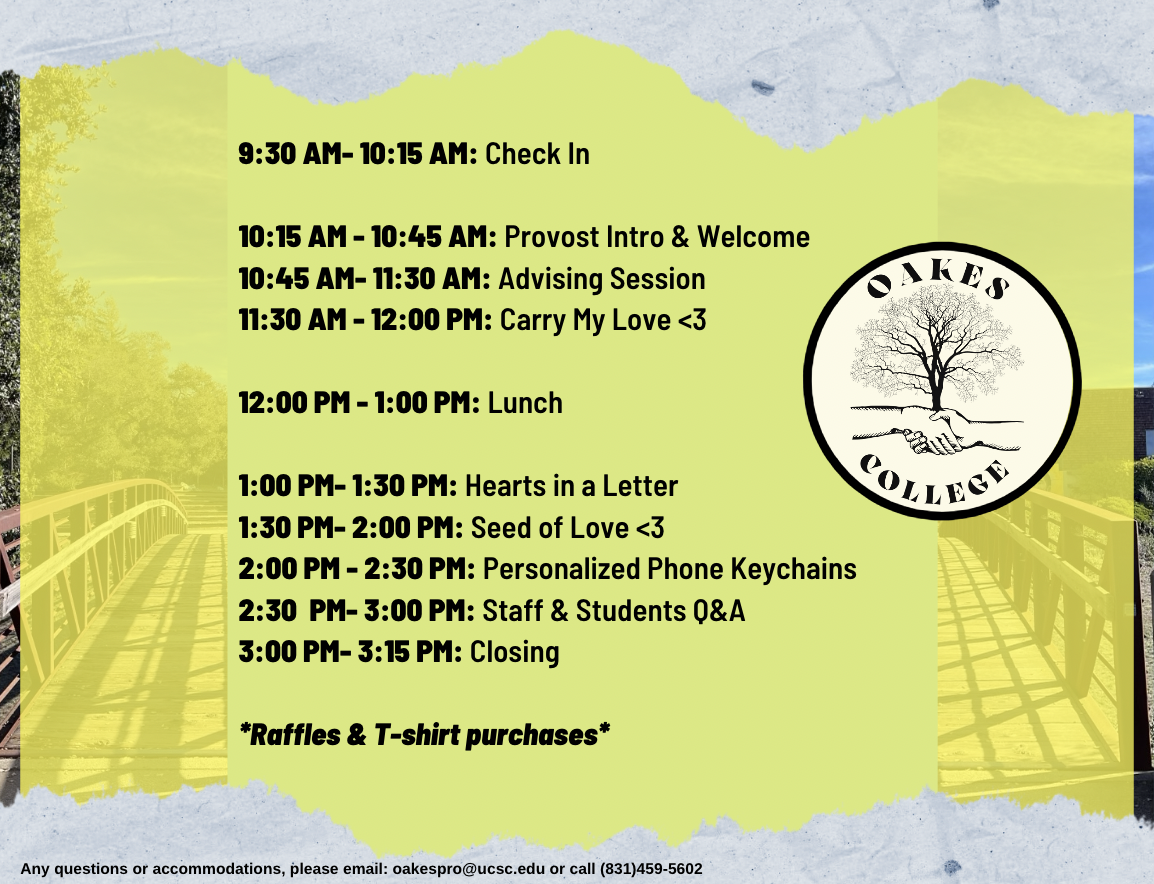 Family day is an opportunity for our Oakes family to connect with yours. This year's Family Day took place on Saturday, February 4th, 2023 from 10:00 AM to 3:15 PM.
You will have many opportunities to ask us questions, bond with one another, and explore our beautiful Oakes College campus! 
Food will be provided and Family Day shirts will be sold
We can't wait to see you all soon! -- YAY!
If you have any questions or need any accommodations, please: