Family and Friends Resources
Hello parents, guardians, family, and friends to the Oakes College community! We are so excited to get to walk with your student through their college journey.

Here is our Fall 2021 family newsletter! Sign up for the newsletter to recieve more information in Winter & Spring quarter.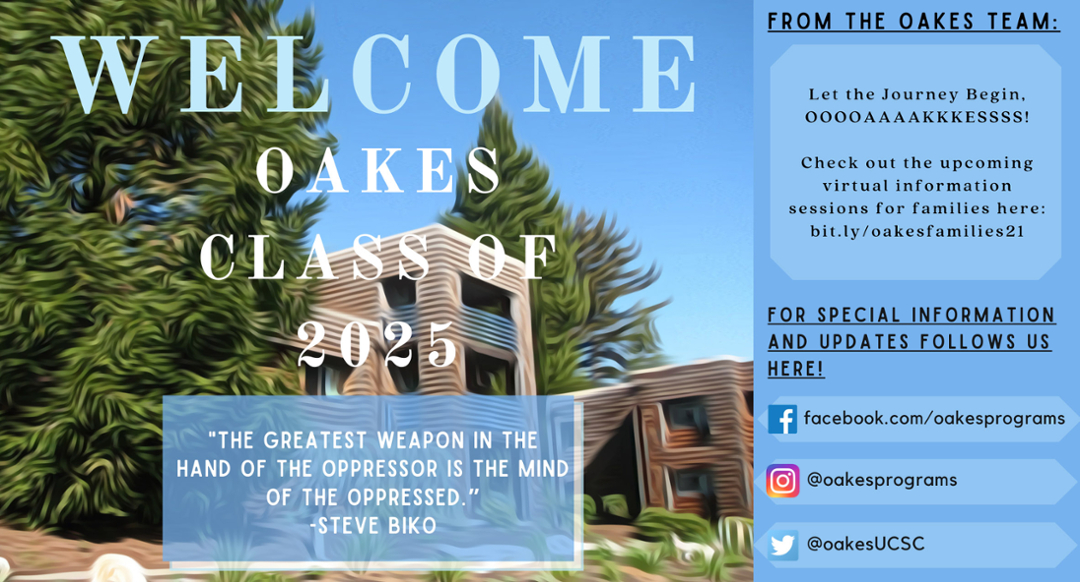 Newsletter (Archive)