Family and Friends Resources
 Hello parents, guardians, family, and friends to the Oakes College community! We are so excited to get to walk with your student through their college journey.

Please register here for the virtual session Thursday, September 2nd 

Make sure to sign up just once!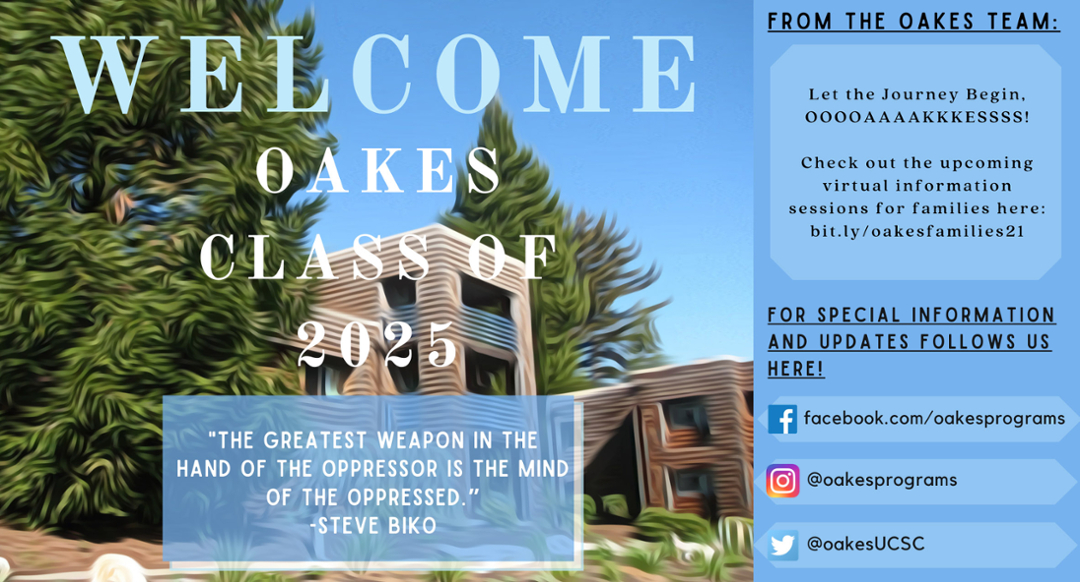 Find here resources for the Friends and Family of Oakes Students! Check out our programs calendar and newsletters (coming soon) too! 
Newsletter (Archive)