Oakes Faculty Fellows
The Oakes College faculty represents a wealth of expertise from the natural sciences to the humanities, and we are proud to have some of the top scholars in the world among our faculty. Our students major in nearly every discipline at UCSC—from economics and computer science, to theater arts and Latin American and Latino studies—and they are well supported by the depth and breadth of the Oakes College faculty and the extensive knowledge of our advising team.
TBA is Oakes's faculty chair!
The Chair of the Faculty is an Academic Senate member, other than the Provost, who is elected by the college Faculty to serve a two year term, and will serve as a member of the Executive Committee.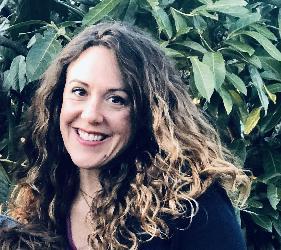 Title
Division Humanities Division
Department

Oakes College
Writing Program

Affiliations Oakes College
Phone
Email
Office Location

Oakes College Academic Building, Oakes #313

Office Hours Spring 2022: Tuesdays 8:45-9:45am in Carson 232 and by email appointment
Mail Stop EPC/Community Studies
Mailing Address

Oakes College 313
Santa Cruz CA 95064

Faculty Areas of Expertise

Writing, Poetry, Literature, Personal and Social Identities, Diversity, Digital Humanities, Social Justice

Courses Oakes College Core Course, Oakes & Rachel Carson Academic Success, Writing 2: Youth Identity in a Networked Culture, Oakes College Mentoring, Diverse Voices in Contemporary American Women's Poetry
Research Interests
Digital Identity Production in Youth
Establishing Ethos in Writing
Writing of Witness
African-American Literature and Literary Theory
Writng as Social Activism
Writing as Identity Development
Poetry Analysis and Interpretation
Development of Critical Consciousness
Biography, Education and Training
M.F.A. in Poetry, University of Oregon Creative Writing Program, June 2001
Concentrations: Ethos and the Construction of the Poetic Speaker, Contemporary American Poetry and Poetics, Cultural Theory
Advisors: Garrett Hongo, Pimone Triplett, and Dorianne Laux
Thesis: "Imprint," presented June 2001

B.A. in Creative Writing, Oberlin College, May 1999
Concentrations: African-American Literature and Literary Theory, Contemporary American Women Poets, Translating Poetry
Advisors: Calvin Hernton and Martha Collins
Selected Publications
"Wedge." Holmes and Rogers, ed. Not A Muse: A World Poetry Anthology. Hong Kong: Haven Books, 2009.
"Charleston, South Carolina." Monson, Ander, ed. (Some From) Diagram: An Anthology of Text, Art, and Schematic. Washington, DC: Del Sol Press, 2003.
"Lake Ontario in Midwinter." Climate Controlled: An Electronic Anthology of Northern Literature, Spring 2002. [http://thediagram.com/cc/]
"Charleston, South Carolina." Diagram 1.6 (2001). [http://www.webdelsol.com/DIAGRAM/1_6/index.html] "Ashtabula." The Oklahoma Review 1.2 (2000).