Oakes Faculty Fellows
The Oakes College faculty represents a wealth of expertise from the natural sciences to the humanities, and we are proud to have some of the top scholars in the world among our faculty. Our students major in nearly every discipline at UCSC—from economics and computer science, to theater arts and Latin American and Latino studies—and they are well supported by the depth and breadth of the Oakes College faculty and the extensive knowledge of our advising team.
TBA is Oakes's faculty chair!
The Chair of the Faculty is an Academic Senate member, other than the Provost, who is elected by the college Faculty to serve a two year term, and will serve as a member of the Executive Committee.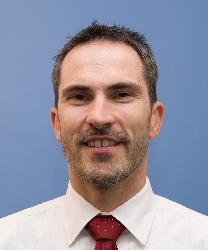 Title

Professor
Narinder Kapany Chair of Optoelectronics

Division Baskin School of Engineering
Department

Electrical and Computer Engineering
Baskin School of Engineering

Phone
Email
Website
Office Location

Jack Baskin Engineering Building, 245

Baskin Engineering, Room 245

Mail Stop SOE2
Mailing Address

1156 High St
Santa Cruz CA 95064

Faculty Areas of Expertise

Electrical Engineering; Optics; Physics; DNA, RNA, Proteins; Material Science; Bioengineering
Summary of Expertise
Optofluidics, integrated biophotonics, single molecule analysis on a chip; nanoscale devices
Research Interests
Optofluidics
Atom photonics
Hollow-core photonics for biomedicine and quantum optics
Nano-magnetism
Nano-magneto-optics
Spintronics
Single-particle spectroscopy
Ultrafast optics
Integrated nanopore devices
Biography, Education and Training
Holger Schmidt received an M.S. degree in physics from the University of Stuttgart, Germany, in 1994, and M.S. and Ph.D. degrees in electrical and computer engineering from the University of California, Santa Barbara, in 1995 and 1999, respectively. After serving as a postdoctoral Fellow with the Massachusetts Institute of Technology, Cambridge, he joined the University of California, Santa Cruz, in 2001. He is a Professor of Electrical and Computer Engineering and holds the Narinder Singh Kapany Chair of Optoelectronics. He served as Associate Dean for Research for the School of Engineering and is Director of the W.M. Keck Center for Nanoscale Optofluidics. Prof. Schmidt has authored over 400 publications and several book chapters in various fields of optics and photonics. He also edited the first Handbook of Optofluidics published with CRC Press. His research interests include single molecule detection and analysis in optofluidic devices, hollow-core waveguide photonics, atomic spectroscopy on a chip, nano-magneto-optics, and spintronics. He received an NSF Career Award in 2002, a Keck Futures Nanotechnology Award in 2005, and the Engineering Achievement Award of the IEEE Photonics Society in 2019. He was elected Fellow of the Optical Society of America in 2014, Fellow of the IEEE in 2017, and Fellow of the National Academy of Inventors in 2019.