Oakes Faculty Fellows
The Oakes College faculty represents a wealth of expertise from the natural sciences to the humanities, and we are proud to have some of the top scholars in the world among our faculty. Our students major in nearly every discipline at UCSC—from economics and computer science, to theater arts and Latin American and Latino studies—and they are well supported by the depth and breadth of the Oakes College faculty and the extensive knowledge of our advising team.
TBA is Oakes's faculty chair!
The Chair of the Faculty is an Academic Senate member, other than the Provost, who is elected by the college Faculty to serve a two year term, and will serve as a member of the Executive Committee.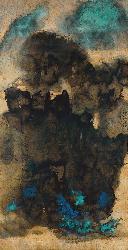 Title
Division Humanities Division
Department
Affiliations Critical Race and Ethnic Studies, Creative Writing Program, Porter College, Oakes College
Phone
Email
Office Location

Humanities Building 1, 628

Humanities 1 628

Mail Stop Humanities Academic Services
Faculty Areas of Expertise

Asian American Pacific Islander History, African American / Black Studies, Critical Race and Ethnic Studies, Poetry, Literature, Capitalism, Cultural Studies, Critical Theory
Summary of Expertise
20th- and 21st-century African American literature; Asian American literature; Modern and Contemporary US Poetry and Poetics; Comparative Ethnic Literary Studies; Racial Capitalism and Comparative Racialization.
Research Interests
20th and 21st century African American literature; Asian American literature; comparative ethnic literary studies; modern and contemporary US poetry and poetics; contemporary avant-gardes and experimental writing; racial capitalism and theories of comparative racialization.