Oakes student wins prestigious award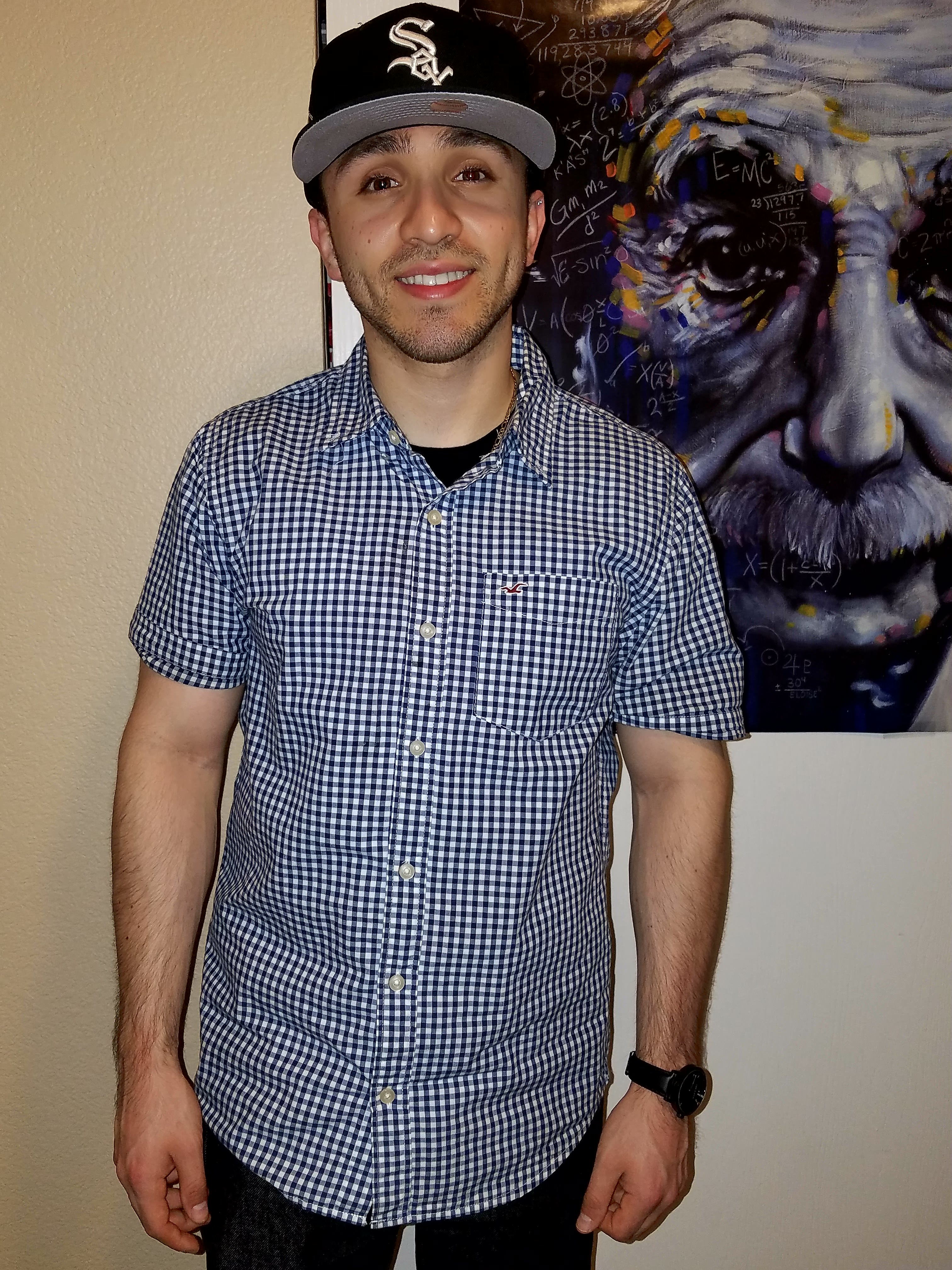 Oakes student and MCDB major Alejandro Anaya (class of 2017) has been awarded the prestigious National Institutes of Health (NIH) Undergraduate Scholarship. Alejandro is one of 16 students selected out of over 200 applicants for the program, which comes with $20,000 and a paid internship at the NIH this summer.
Alejandro is from Watsonville, CA, where he attended Pajaro Valley High School. Born to Mexican immigrant parents, he is the first person in his family to go to college. He has been interested in science since middle school, when he excelled in both math and science. He began at Cabrillo College wanting to become a medical assistant or X-ray technician, but after participating in the ACCESS program, he transferred to UCSC in 2015.
According to its website, "the [ACCESS] program focuses on students whose academic goals and potential have been affected by disadvantageous circumstances and/or students who belong to groups with below-average UC enrollment rates… through this approach the ACCESS program seeks to establish a diverse student body within the University's science programs that is representative of local community demographics." The program gives students exposure to research and encourages them to transfer to four-year institutions.
Last summer, Alejandro was an intern with the STEM Diversity Program as an Initiative for Maximizing Student Development scholar. As a part of the eight-week summer program, he participated in workshops on a variety of topics, a book club, and research roundtables. He said that it was very motivating to hear professors talk about their pathways to success, and the most important thing he has learned last summer is how to improve his communication skills and networking. He is conducting research in Prof. Yi Zuo's neuroscience lab, examining "fragile x syndrome," which relates to brain development and mental retardation.
Biology is an "endless" field in which there is much to research and learn, Alejandro says. He said that he has been able to "reach [his] full potential" at UCSC, where he has found a supportive environment and a great community. He credits his success to time management and discipline (he had already started studying for his fall classes last summer). In his future research, he wants focus on stem cells or cancer. He plans to stay in Northern California and attend graduate school at Stanford University or the University of California San Francisco, with the career goal of becoming a professor at a community college.
To students applying for scholarships, Alejandro gives the following advice: do your own research; have a positive mindset and try, because there's nothing to lose; build connections and network to get good letters of recommendation; get out of your comfort zone; start the application and essays early and revise them; communicate with the scholarship committee; do mock interviews; and know their website and the program goals.
He gives appreciation to his parents and various people who helped him along the way: Eva Acosta, a counselor at Cabrillo; professors Denise Lim and John Carothers at Cabrillo; Pamela D'Arcey, the assistant director of the UCSC Access program; and Yuliana Ortega, the program director of the STEM Diversity Program at UCSC.
According to
Cabrillo
Professor John Carothers, "it is obvious to anyone who has a discussion with Alejandro that he is a genuine and humble person. But dig a little deeper and you find someone with great potential who simply needs opportunity in order to blossom. A teacher's greatest pleasure is in helping a student realize a potential they didn't even know they had - to let them see that they have the talent to go beyond what they thought they were capable of. So while Alejandro may feel gratitude towards me for recognizing his talent and encouraging him, his success has been what makes my job so rewarding. He came in with raw talent but was unsure how good he was and how to develop it.  together with his study partners they all have worked cooperatively to excel in the sciences. I suggested he apply to an internship for which he was ideally qualified, and I'm so proud of where Alejandro is at and where he is headed."