Oakes Housing Info for Continuing Students 2023 - 2024
Come and meet potential roommates! Our CREs are going to be hosting a "Meet a Roomie" Event.
 * P.S. Full Apartments get to choose their room assignments sooner
Attend our "Meet a Roomie" Event:
Monday, April 3rd
5pm-7pm
Oakes Learning Center
* Directions to the Oakes Learning Center (map)
THERE WILL BE FOOD AND RAFFLES!!! 
In order to plan ahead, we have created this helpful Oakes Housing Group Worksheet (shown below) for room configuration planning.
Click here to download the PDF Version.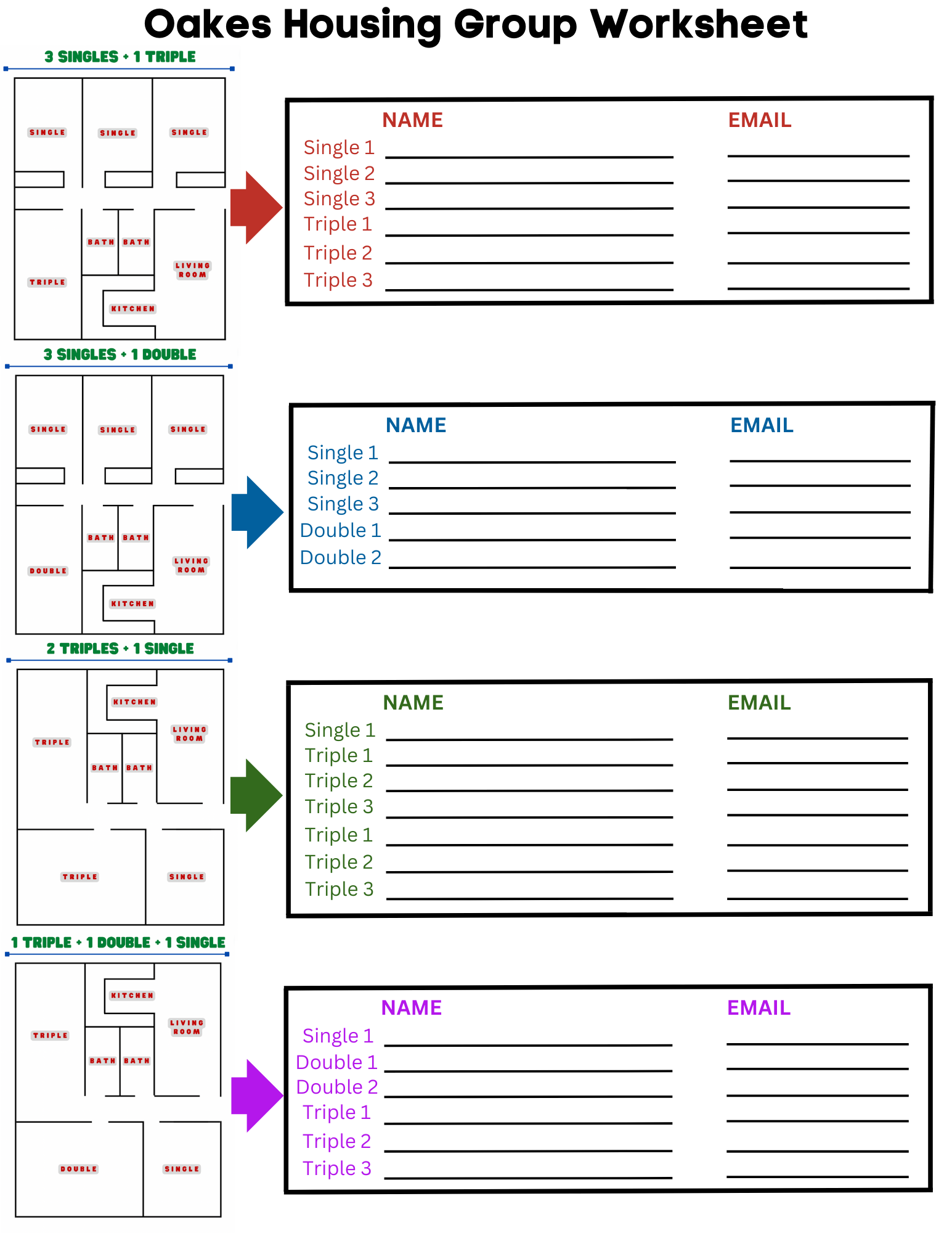 Please check this website and monitor your UCSC email for updates.
Other helpful resources: