Oakes Faculty Fellows
The Oakes College faculty represents a wealth of expertise from the natural sciences to the humanities, and we are proud to have some of the top scholars in the world among our faculty. Our students major in nearly every discipline at UCSC—from economics and computer science, to theater arts and Latin American and Latino studies—and they are well supported by the depth and breadth of the Oakes College faculty and the extensive knowledge of our advising team.
TBA is Oakes's faculty chair!
The Chair of the Faculty is an Academic Senate member, other than the Provost, who is elected by the college Faculty to serve a two year term, and will serve as a member of the Executive Committee.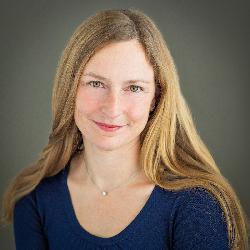 Pronouns she, her, her, hers, herself
Title

Associate Professor
Associate Director of the Santa Cruz Institute for Particle Physics

Division Physical & Biological Sciences Division
Department
Affiliations Santa Cruz Institute for Particle Physics (SCIPP), Astronomy & Astrophysics Department
Phone
Email
Website
Office Location

Interdisciplinary Sciences Building, 305 ISB

Mail Stop SCIPP
Faculty Areas of Expertise

Astrophysics, Astronomy, Cosmology, Particle Physics, Physics
Research Interests
Broadly speaking, my research focuses on observational cosmology and particle astrophysics, including constraints on the nature of dark matter and dark energy and studies of the evolution of galaxies. In particular, I study the formation and evolution of large-scale structure in the universe using observations covering a broad wavelength range and numerical simulations.
Biography, Education and Training
PhD, Massachusetts Institute of Technology, 2004
BS, The College of William and Mary, 1999