Oakes Faculty Fellows
The Oakes College faculty represents a wealth of expertise from the natural sciences to the humanities, and we are proud to have some of the top scholars in the world among our faculty. Our students major in nearly every discipline at UCSC—from economics and computer science, to theater arts and Latin American and Latino studies—and they are well supported by the depth and breadth of the Oakes College faculty and the extensive knowledge of our advising team.
TBA is Oakes's faculty chair!
The Chair of the Faculty is an Academic Senate member, other than the Provost, who is elected by the college Faculty to serve a two year term, and will serve as a member of the Executive Committee.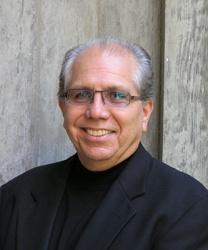 Title
Division Humanities Division
Department
Affiliations American Studies Department, Latin American & Latino Studies, Research Center for the Americas
Phone
Email
Office Location
Mail Stop Humanities Academic Services
Mailing Address

1156 High Street
Santa Cruz CA 95064
Summary of Expertise
Chicano/a history; US social/urban history; California history; race/ethnicity and immigration
Research Interests
Chicano/a history and culture; American social and urban history; race, class, and gender in California history; immigration history
Biography, Education and Training
Ph.D., University of California, Santa Barbara

M.A., Northern Arizona University

B.A. Arizona State University
Selected Publications
The American Nation, with J.W. Davidson and M.B. Stoff.. Upper Saddle River, N.J.: Prentice-Hall, 2000.
Las Nuevas Fronteras del Siglo XXI/New Frontiers of the 21st Century, comp. with A. Alvarez, N. Klahn, and F. Manchon. Mexico City: La Jornada Ediciones, 2000.
Mexico en Los Angeles: Una historia social y cultura, 1781-1985, with A. Ríos-Bustamante. Mexico City: Los Noventa, 1989.
An Illustrated History of Mexican Los Angeles, 1781-1985, with A. Ríos-Bustamante. Los Angeles: University of California, Chicano Studies Research Center, 1986.
Teaching Interests
Chicano/a History
History and Public Policy
Race, Class and Gender in California History
Race and the American City
Tale of Two Cities: Los Angeles and Mexico City