Oakes Faculty Fellows
The Oakes College faculty represents a wealth of expertise from the natural sciences to the humanities, and we are proud to have some of the top scholars in the world among our faculty. Our students major in nearly every discipline at UCSC—from economics and computer science, to theater arts and Latin American and Latino studies—and they are well supported by the depth and breadth of the Oakes College faculty and the extensive knowledge of our advising team.
TBA is Oakes's faculty chair!
The Chair of the Faculty is an Academic Senate member, other than the Provost, who is elected by the college Faculty to serve a two year term, and will serve as a member of the Executive Committee.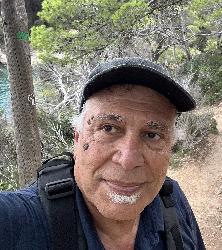 Title
Division Social Sciences Division
Department

Latin American & Latino Studies

Affiliations Research Center for the Americas, Oakes College
Phone
Email
Fax
Website
Office Location

Merrill College Academic Building, 30

Merrill Academic, room 30

Office Hours Wednesday 2:00 PM -4:00 PM
Mail Stop Merrill/Crown Faculty Services
Mailing Address

1156 High St.
Santa Cruz CA 95064

Faculty Areas of Expertise

Development Economics, Globalization, Labor and Social Movements, Latin American and Latino Studies, Political Economy of Development

Courses LALS 200 Bridging Latin American and Latino Studies; LALS 200-A Power and Society; LALS 245 Epistemologies of the South; LALS 258 Critical Cultural Political Economy; LALS 94-X Mother Nature, Capitalism, and Crises; LALS 158 Latin American Political Economy; LALS 194-X Socio-Environmental Conflicts in the Americas; LALS1 Intro to Latin American and Latino Studies
Summary of Expertise
Socio-environmental conflicts; Economic elites, the state, and political domination; Political economy; Latin American Development; Social Movements; Labor flexibility; Post-neoliberalism.
Research Interests
I am currently working on two projects: The first focuses on fleshing out a systemic, strategic relational, critical cultural political economy approach for the study of economic elites and the contemporary power of capital and capitalist classes. I am a member of CLACSO's Working Group on Élites empresariales, estado y dominación (Business Elites, the State, and Domination). The second project examiines current strategies to expand the frontiers of extractivism focused on Chile's Atacama region. I co-coordinate the Research Cluster on Critical Cultural Political Economy of Extractivism. I just finished a book The Left Hand of Capital: Neoliberalism and the Left in Chile (SUNY Press, forthcoming) and I am revising the Spanish translation.
Biography, Education and Training
Born in Santiago, Chile, I am a transnational Chilean.
PhD in Economics, University of Massachusetts-Amherst
MA in Economics, University of Massachusetts-Amherst
BA in Economics, American University (Washington D.C).
Teaching Interests
Latin American political economy, Critical cultural political economy, Contemporary socio-environmental conflicts.