Featured  
Profile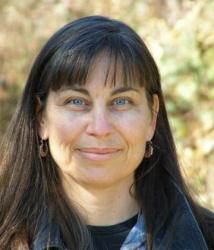 UCSC's Leslie Lopez opens new worlds for Santa Cruz's Latino children

Leslie Lopez is a UC Santa Cruz Lecturer and Director of the Oakes Certificate Program in Service Learning & Community Justice. She is the visionary who created Corre La Voz, which partners UCSC undergraduate mentors with fourth-graders and fifth-graders at Bay View Elementary School who need to re-classify as English proficient. (Shmuel Thaler -- Santa Cruz Sentinel) Continue»
Oakes 
Events
Nov 26

Thanksgiving Day

Dec 4
Community 
Updates
2017-2018 UC Student Regent Application is Open.
The UC Student Regent is a full voting member of the Board of Regents of the University of California, attending all meetings of the Board and its Committees and serving a one year term commencing July 1.  For more information and to apply click here. Applications due via email Sunday, February 28, 2016.
2016 Clinton Global Initiative University at UC Berkeley.
UC Berkeley has been chosen as the host site for CGI U 2016! President Bill Clinton and Chelsea Clinton will be coming the UC Berkeley campus April 1 - April 3, 2016! Through its Commitment to Action model, CGI U challenges young leaders and entrepreneurs - aka, all UC students! - to become agents of positive social change. For more info and to apply click here. Applications due Friday, December 4th. 
Oakes 
Advising
FALL 2015: WEEK 3 THROUGH FINALS 


DROP-IN WITH PEER ADVISERS ONLY:

(Click 
here
 to learn more about what they can help you with)
Mondays and Thursdays -- 1:30pm - 4:00pm 
DROP-IN WITH OAKES COLLEGE ADVISERS:
Tuesdays, Wednesdays and Fridays --- 10:00am - 12:00pm and 1:30pm - 4:00pm

Appointments
Appointments are available Monday through Friday in the mornings and afternoons*
*Advising appointment slots open up to two weeks in advance.

Click on the button to schedule an appointment with an Academic Adviser:
More information available at the following links:
Contact Us and Location
Form Drop-Box

Support 
Oakes
Your gift to Oakes College helps to support programs that enrich the university experience. Learn more about ways to give.